Topdattion
Regular price
$298.88
Sale price
$268.88
Unit price
per
Sale
Sold out
Bring the luxury of warm towels to your bathroom with the Topdattion Electric Towel Warmer. This innovative towel warming rack is designed with 6 ultra-thin bars, each crafted from premium 304 stainless steel for lasting durability and performance.
Its polished finish adds a sleek, modern touch to any bathroom decor. With a laser-welded construction, our towel warmer ensures a safe user experience by eliminating sharp edges. Boasting an IP44 class 1 waterproof rating, you can rely on it to withstand the humid bathroom environment.
More than just a stylish addition, our Topdattion towel warmer excels in functionality too! With a built-in temperature control system, it powers up quickly with 110V and 100W, delivering warmth to your towels in no time. With this high-performing towel rack, bid farewell to cold, damp, and musty-smelling towels.
Control is at your fingertips with the integrated LED display, offering 5 levels of consistent heating and 24 timer settings. Personalize the heat and timing to your preference, ensuring perfectly warm towels whenever you need them. The Blade Thin-6 bar design modernizes your bathroom while efficiently warming your towels.
Installation is a breeze with options for left or right outlet and hardwired or plug-in configurations. Pick the one that suits your bathroom layout and electrical requirements. With a 2-year warranty against any non-man-made damage, rest assured in your investment with Topdattion.
Transform your bathroom experience with the Topdattion Electric Towel Warmer. Enjoy the luxury of warm, dry, and fresh towels daily. Say goodbye to cold and damp towels and elevate your bathing ritual with our premium towel warmer. Place your order now and savor the comfort and convenience you deserve!
Share
View full details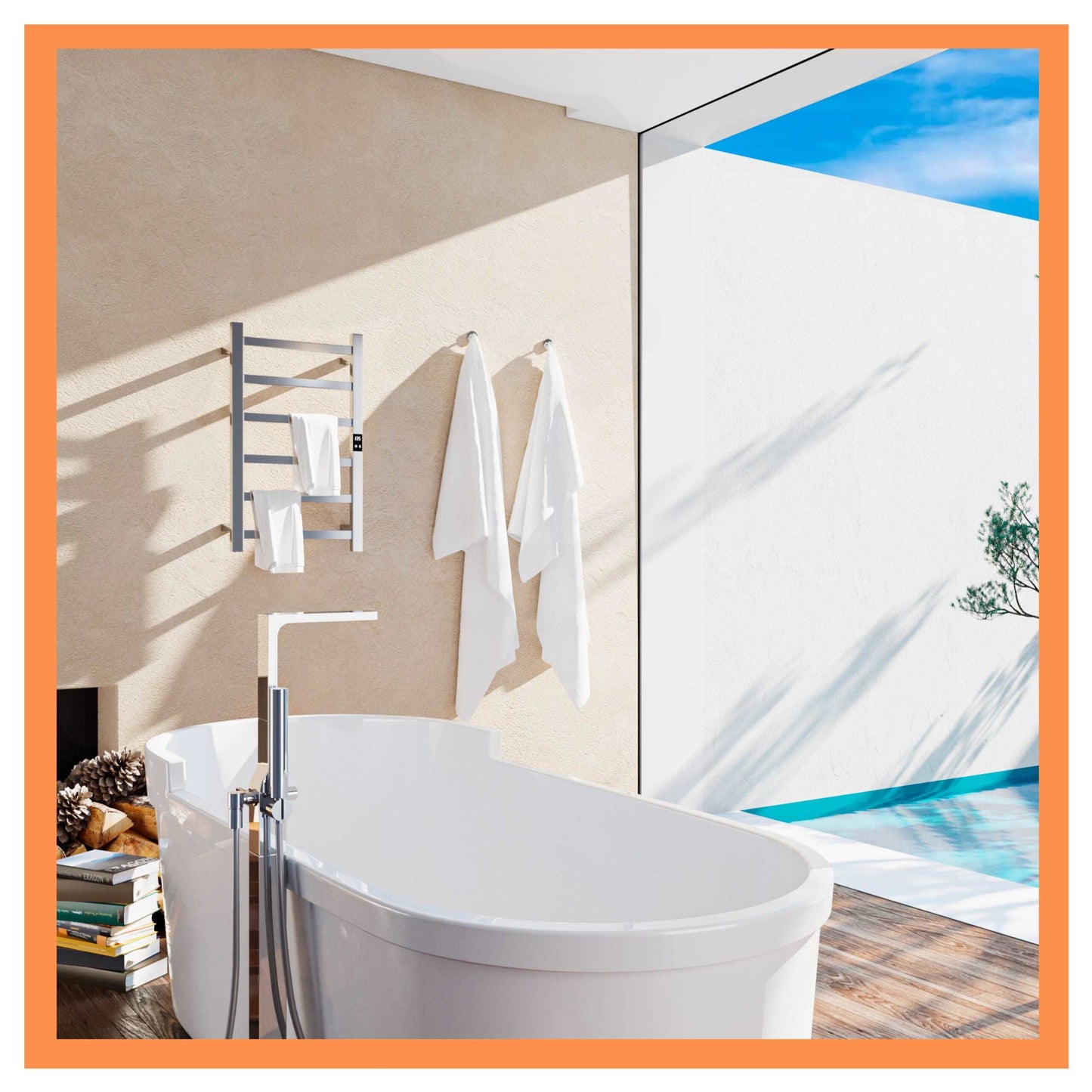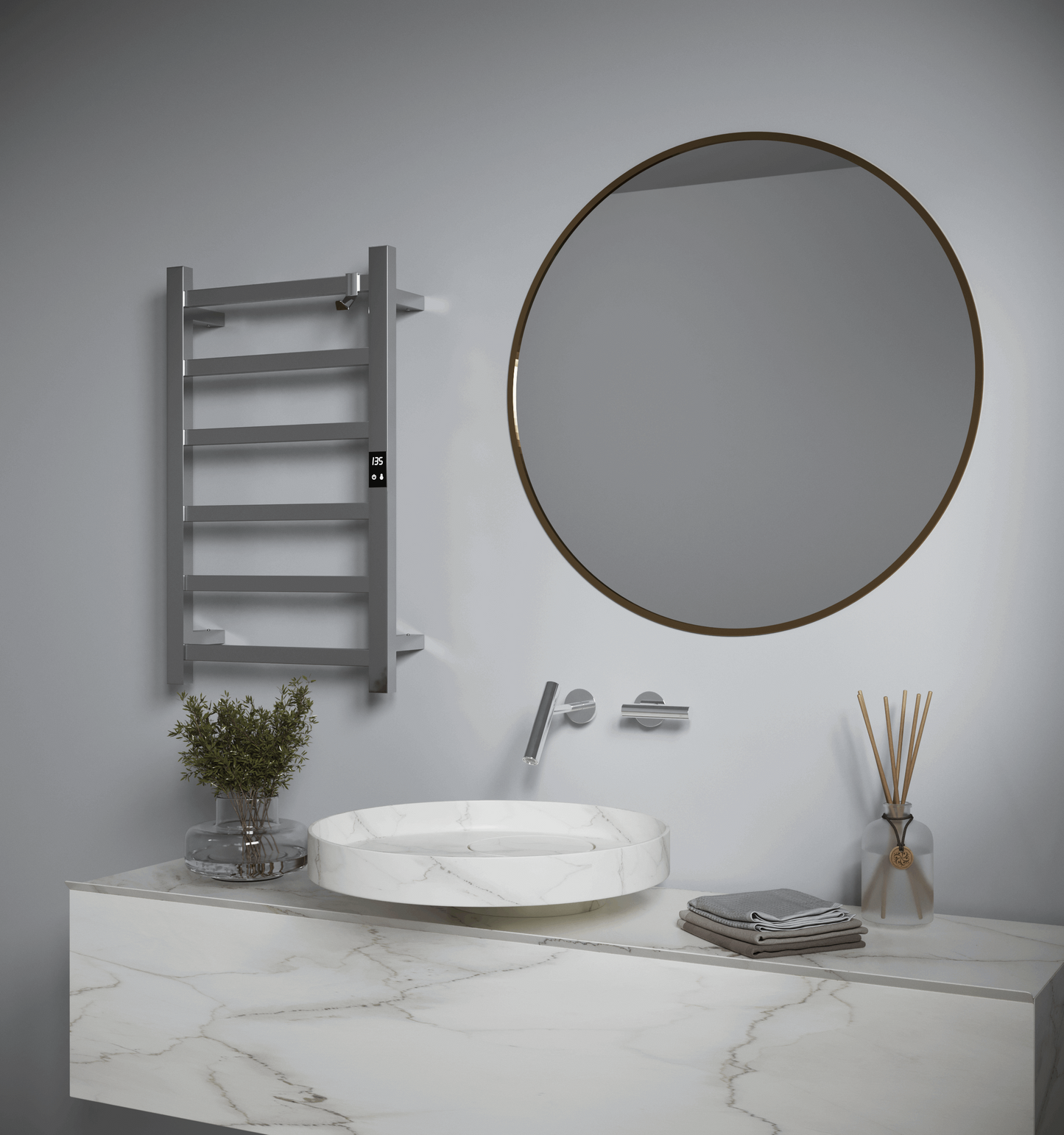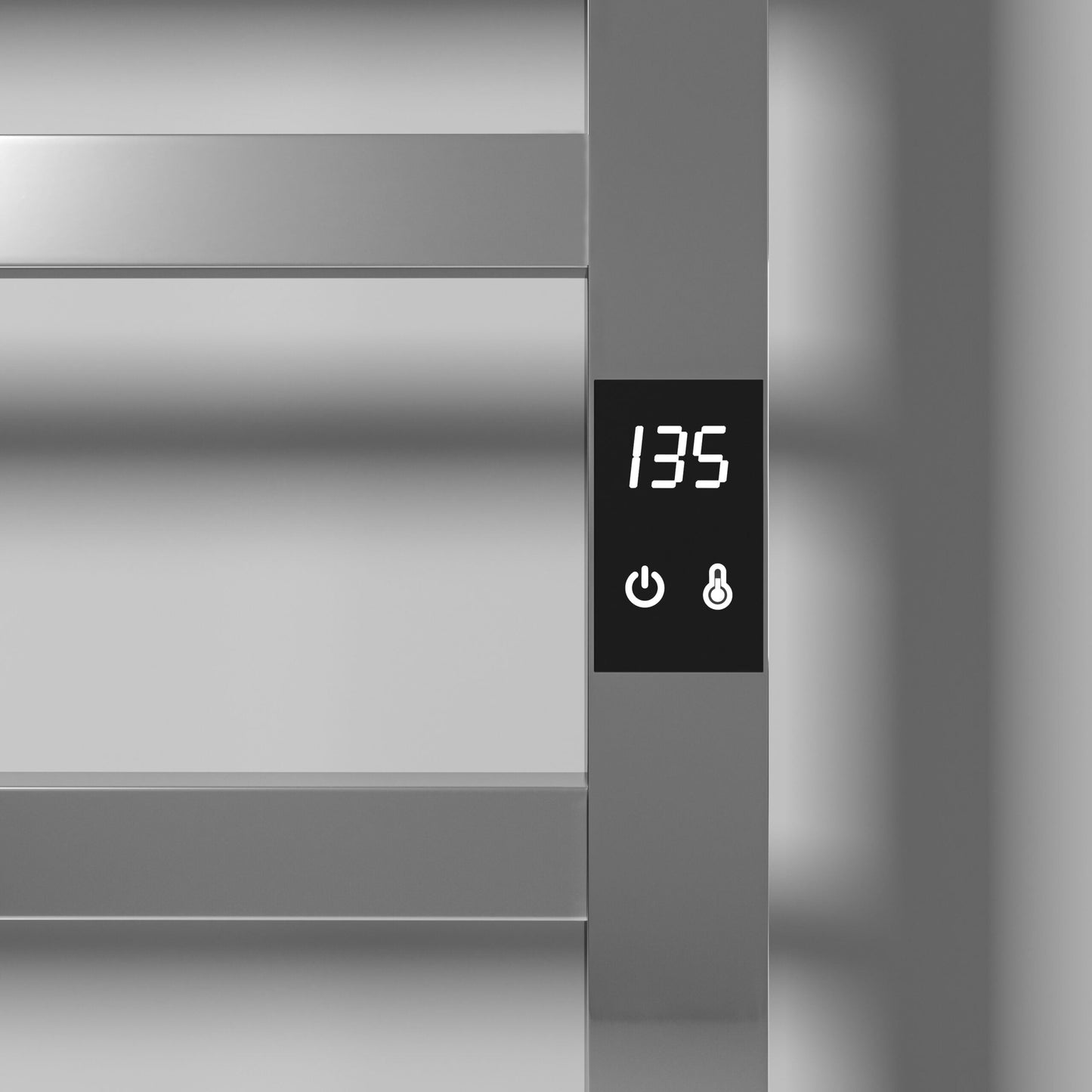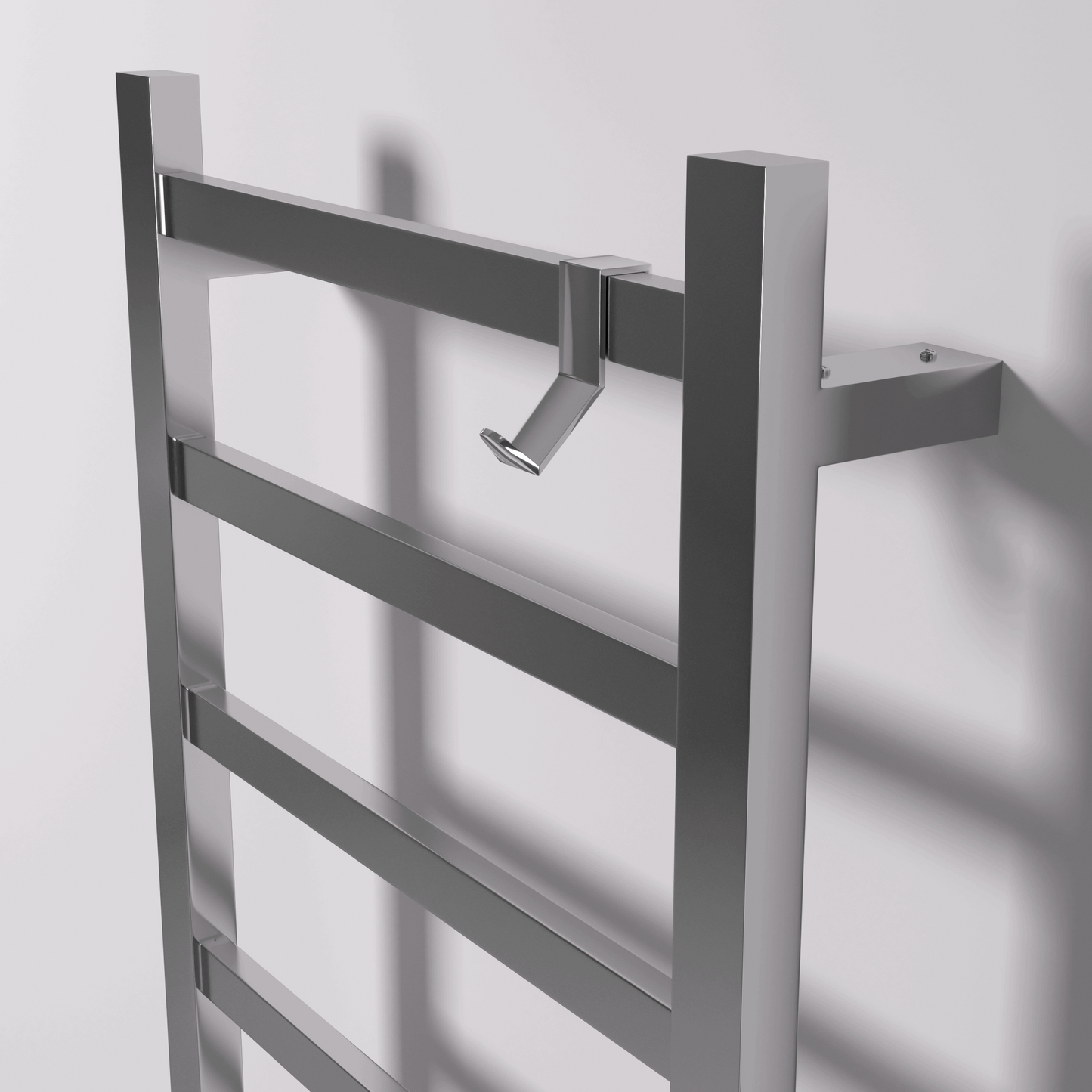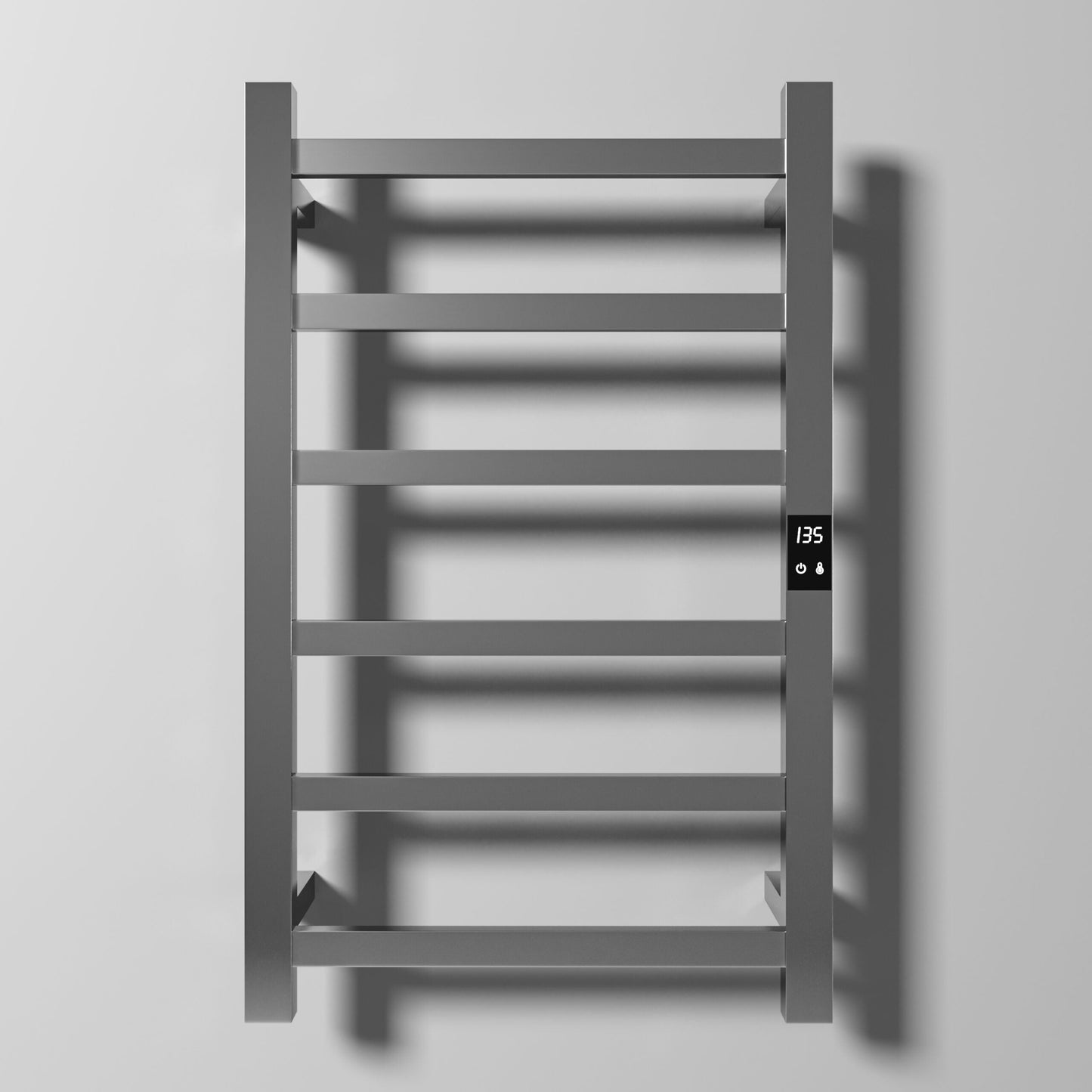 Good surprise
I am extremely satisfied with the quality of this towel rack. Its details are exceptionally well done, with no sharp edges in sight. The heating is quick, and the towels come out warm and comfortable, although not hot towel temperature. Nevertheless, it's definitely enough to replace a regular dry towel. I appreciate its sleek design. I have it in my bathroom and every time after shower, I can put the towel on it and it's warm and comfortable. Overall, it's an outstanding product, and I highly recommend it to anyone in need of a towel rack.
Love the Super Thin Design.
The unit was easy to install and included everything needed for both a hardwired and a plug-in installation. I liked that the large LED screen with capacitive touch which is modern design. I love it! There are two hooks complementary which is convenient for us to put underwears in. Super thin design and large screen make me happy purchase. Highly recommended.
I love this product!
This towel warmer is a great addition to the bathroom. It's easy to use and heats your towels so they're nice and warm when you get out of the shower. I highly recommend it! Thanks for reading!
Great for drying and warming bath towels
This was very easy to assemble and mount to my bathroom wall. Dont use the anchors that come with it they are worthless, but sturdy mount with quality anchors. I love that you can adjust the temperature range and set an automatic shut if timer up to 24 hours. This is hard wire or plug in. Excellent value. So happy I selected this item.
Perfect towel warmer!
I used to have a negative impression of "Made in China" products, thinking that they were often poorly engineered or manufactured. However, my perception has completely changed since I installed this amazing towel warmer! It's been an absolute joy to use. I love the adjustable duration setting for drying towels, which has been a game-changer on my yacht. Even in damp areas, my towels come out perfectly dry. I'm extremely satisfied with this purchase!