Topdattion
Regular price
$489.99
Sale price
$449.99
Unit price
per
Sale
Sold out
Elevate your everyday bathroom routines with the state-of-the-art Topdattion Premium Electric Towel Warmer. Our innovative blade-thin design, hosting 10 bars crafted from durable 304 stainless steel, boasts a contemporary brushed finish, seamlessly infusing a touch of modern luxury into your bathroom decor. The laser-welded assembly ensures a safe user experience, avoiding sharp edges, while the product holds an impressive IP44 class 1 waterproof rating for superior safety measures.
Experience unrivaled performance with our towel warmer's swift heating capabilities and built-in temperature regulation, efficiently operating at 110V, deploying 190W of power to rapidly attain the optimal temperature. This functionality effectively eliminates damp and odor from your towels. The LED display panel facilitates an interactive user experience, providing 5 constant heating levels and 24 timer options, allowing you to personalize the heat intensity and duration to suit your needs.
Enjoy versatile installation options tailored to your convenience - choose between left or right outlets, or decide between hardwired or plug-in installation methods. To reassure you, we offer a 2-year warranty against non-man-made damage, ensuring your investment is secure.
Revamp your bathroom experience with the Topdattion Premium Electric Towel Warmer, a testament to a harmonious fusion of style, performance, and convenience.
Share
View full details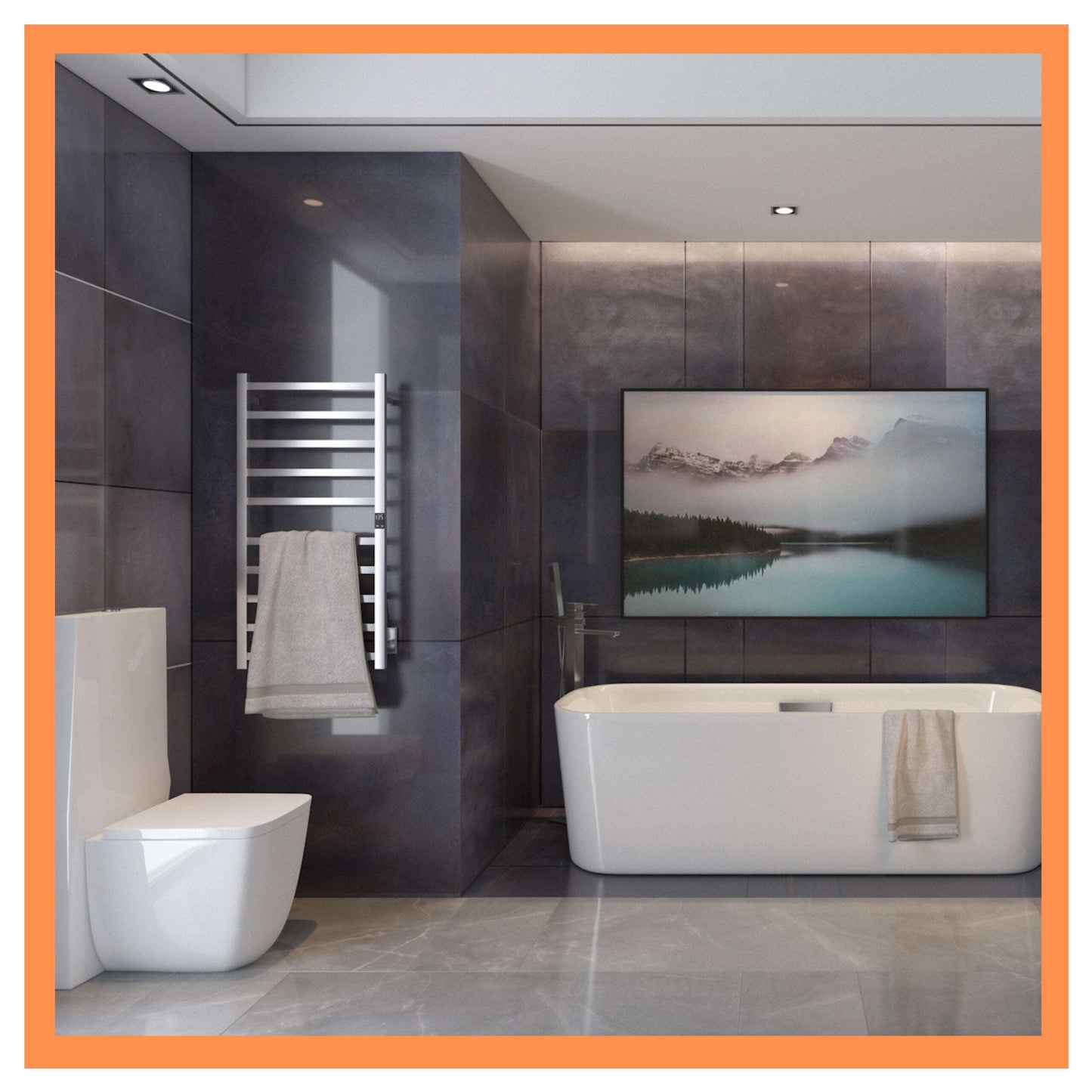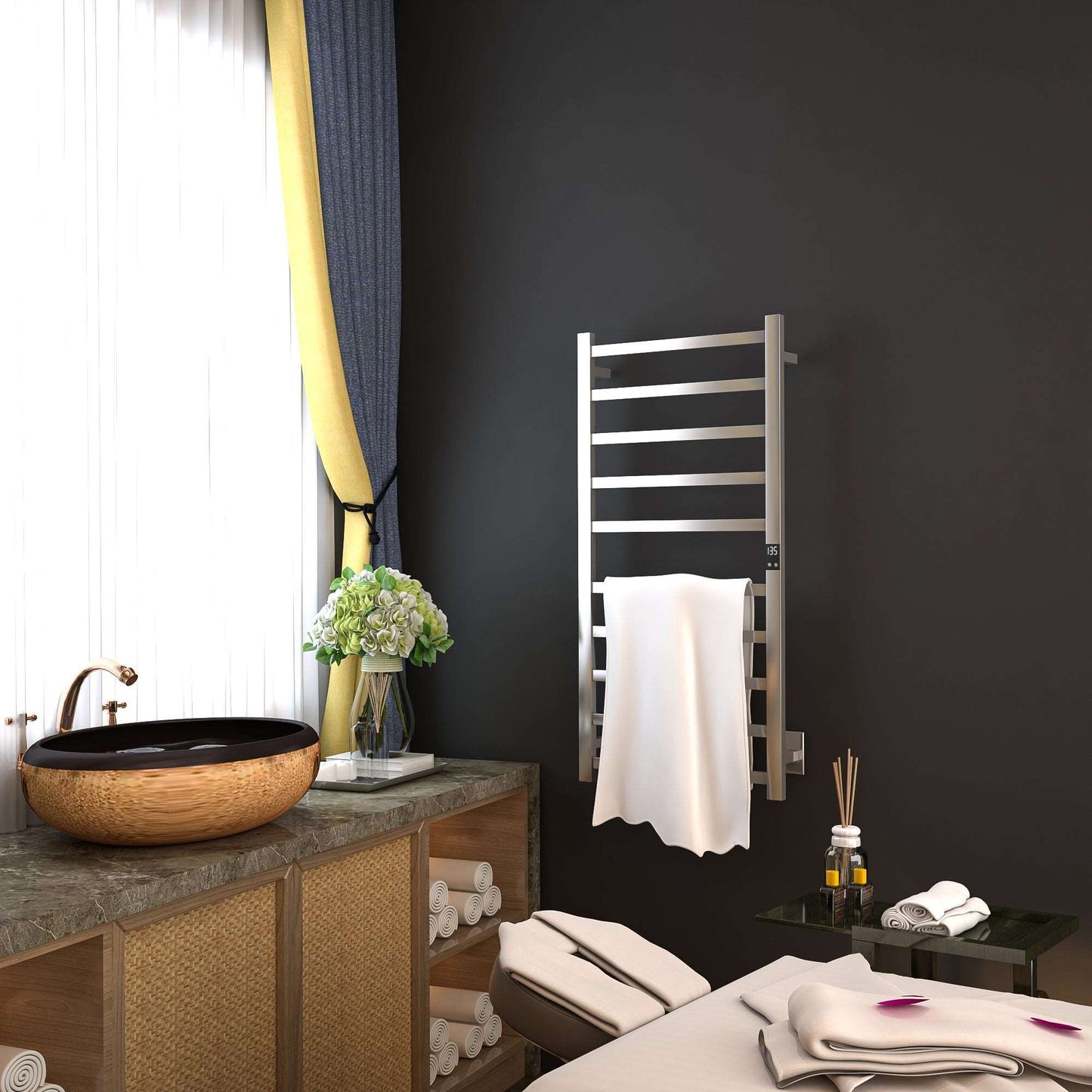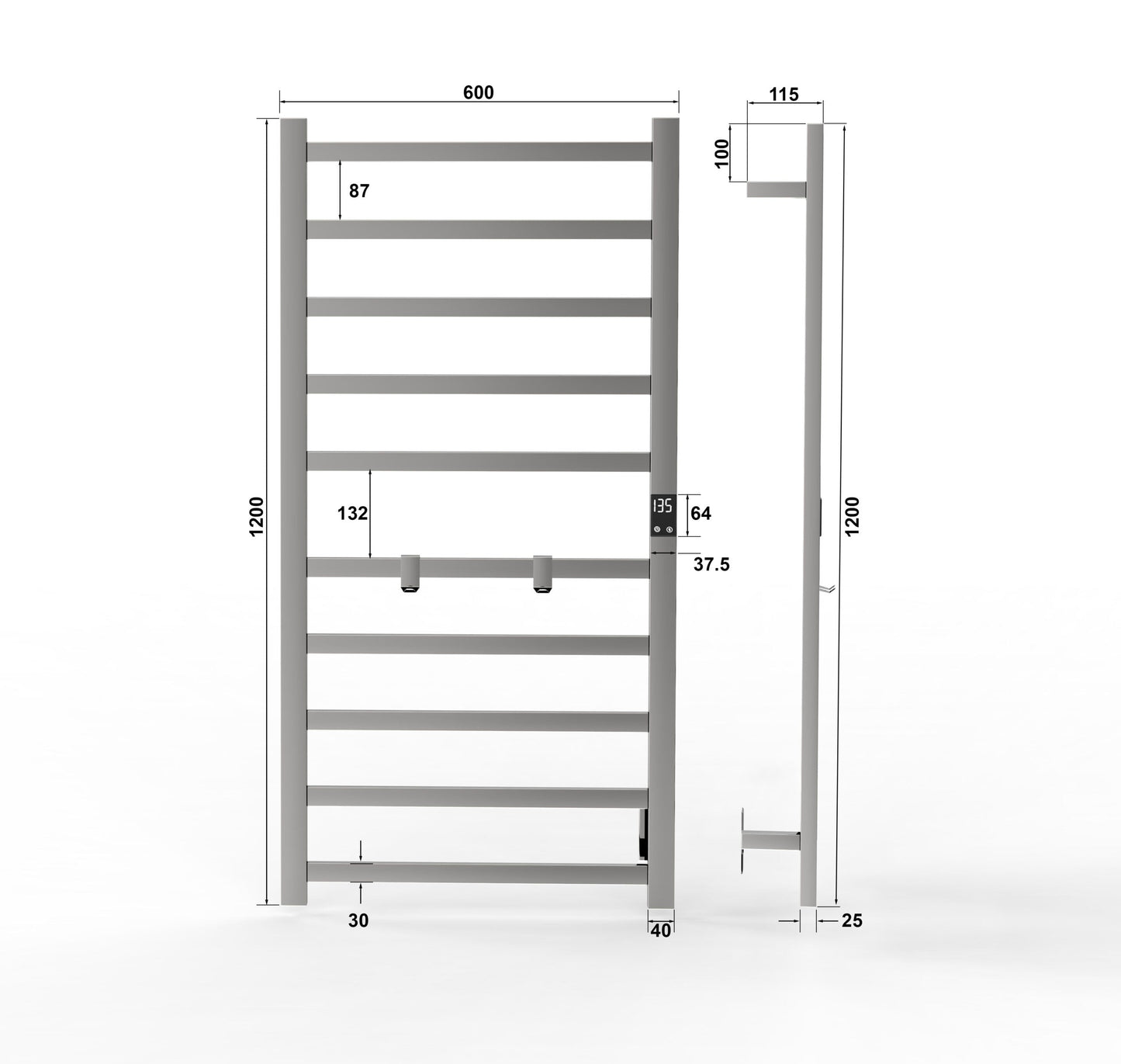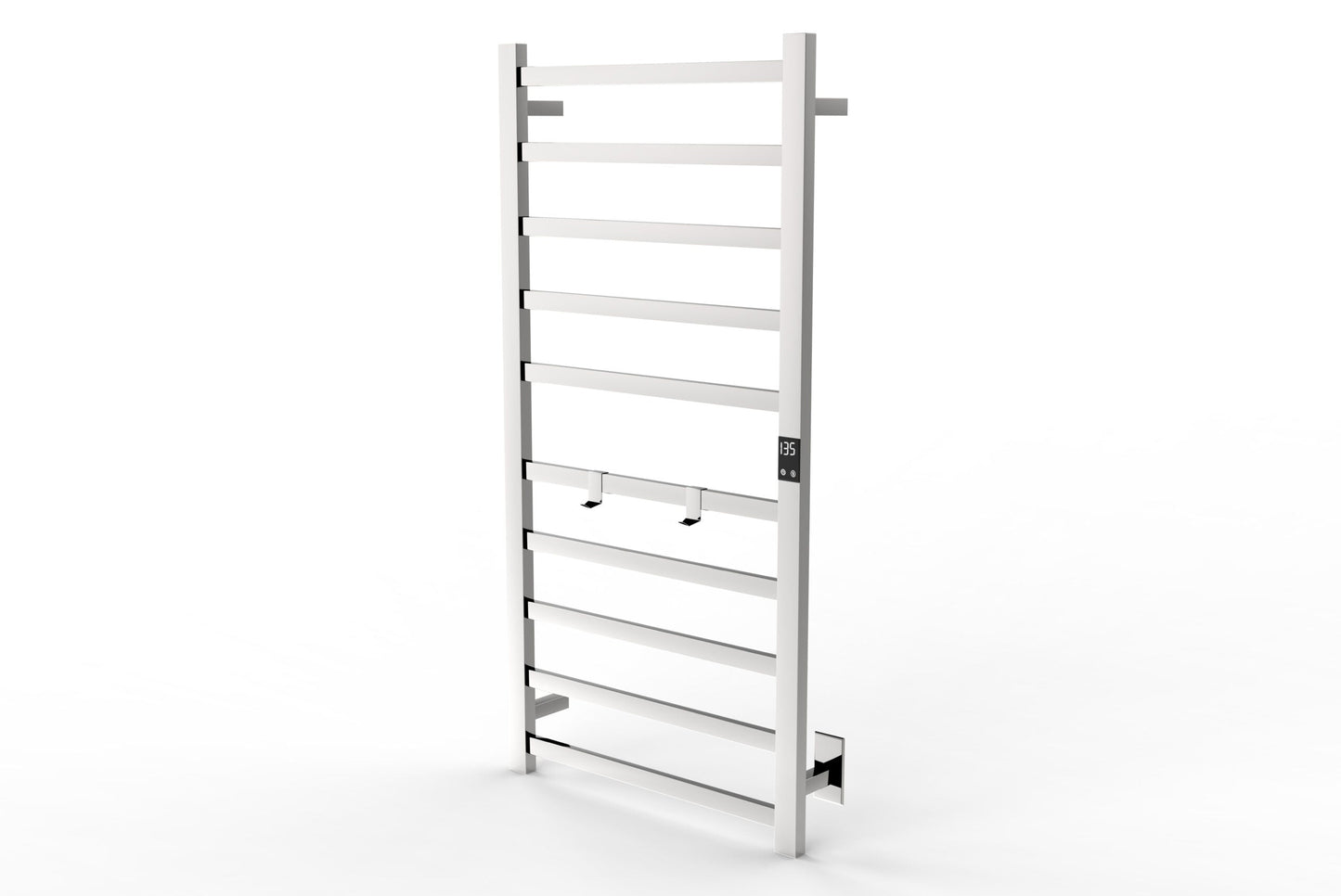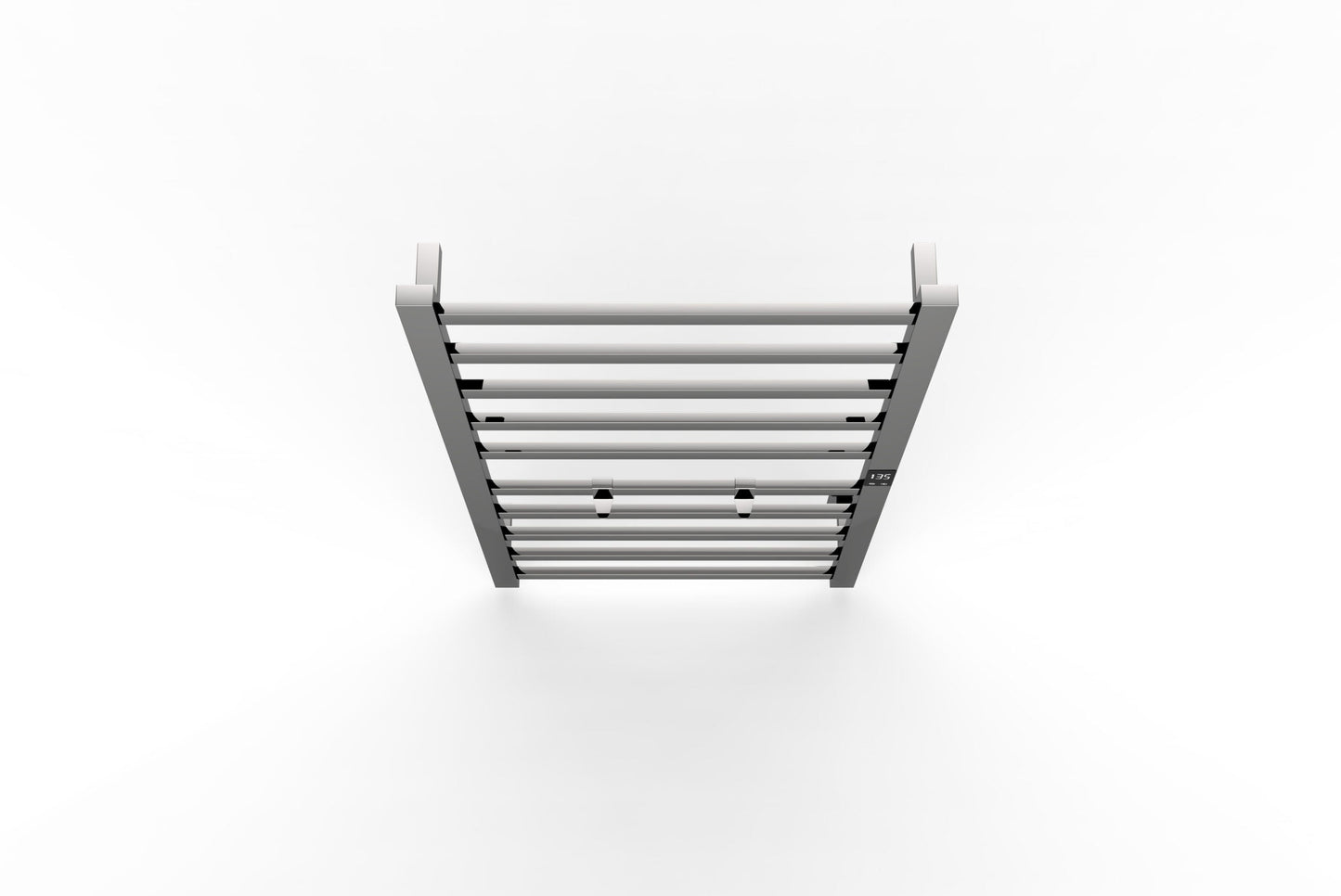 Satisfactory transaction
After a lot of comparison, we chose this towel warmer as an award to reward ourselves because its timing and temperature setting functions were what we expected! After installation, we felt very satisfied with the transaction. The product looks exquisite and is easy to use! It also meets all our requirements and solves the problem that towels are not easy to dry and smell bad in winter. We would recommend it to others.
Easy to install andLooks amazing
This was a gift for my wife. She really loves the warm towel when getting out of the shower or bath. It was easy to install, looks amazing and works as advertised. I would recommend this to anyone looking for a bathroom upgrade. Has everything to hard wire or to plug into outlet. I chose to hard wire.
very worth it
I bought this for my apartment in the US. I was recommended by a friend who told me that having a warm towel after showering is always a nice feeling. I really like it...It didn't disappoint, looks great on the wall, and heats up really well. It's warm enough and actually dries my towel for the next day's use. My kids also have a warm towel after their baths and I don't worry about the towel getting too wet and smelly. Additionally, the not-too-hot towel warmer prevents my kids from getting burned if they accidentally touch the bar, and I like the fact that I can control the temperature.
By the way, it's easy to install if you follow the instructions.
This is really a great towel warmer. Absolutely no regrets on this purchase.
Awesome
Just installed it. Wow, looks greatand works perfectly. The person helping me said that i got something luxury. Sure ,it does look like that. Just loving it.
Excellent product
This is an excellent towel rack/warmer and does all that is advertised and does it well. The rack has a timer and variable heat setting. It can be hard-wired or plugged in. The instructions are very good - though they could be a bit clearer. One thing that would be nice is a large, paper template that could be used for drilling holes.
Topdattion's customer service team is top notch. They are quickly responsive by email and deliver excellent results. Impossible to find fault.